Flip Flop Cookies
I've made this Flip-Flop Cookies for my Son's 2nd birthday Pool Party. The party theme was Beach so I wanted to make something related to it. I saw the idea of making Flip-Flop cookies on Pinterest, so wanted to make something like that.
It was really easy and it came out so good and tasty. Kids loved it and everyone loved the taste and idea. The Nutter Butter Cookies looks just like flip-flops so you don't have to make cookies separately.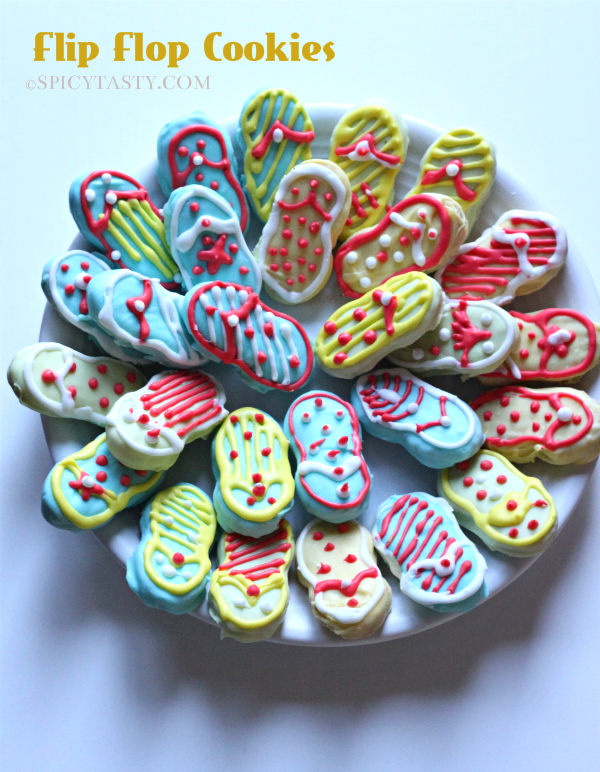 Ingredients:
Nutter Butter Cookies : 1 Package
Candy melts : 2 package ( you can use white and add any coloring you want)
Royal Icing : any coloring for decorating
Method Of Preparation:
Melt the candies and add any  gel coloring  you want. Don't add lot of coloring it will thicken the consistency.
Dip the nutter butter cookies in melted colored chocolate.  Now let's dry them on parchament paper.
Once it's dry decorate the chocolate covered cookies with Royal icing as shown in pic.
Use your imagination to decorate  the cookies like you want.