Nithu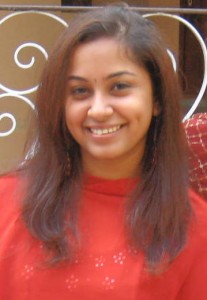 I am Nithu, one of the proud authors of SpicyTasty.
I started cooking after my marriage just because that was keeping me pretty much occupied. But then I found myself so passionate about cooking and started exploring different recipes. So my friend Shriya and I decided to open this wonderful space for sharing our culinary experiences. SpicyTasty gives me an opportunity and motivation to explore various cuisines and learn more about health and food. And the learning continues…
I grew up watching my mom and sister prepare the most wonderful food with lots of passion and love. They are my inspiration. All our recipes shared here are tested and liked. What makes me more happy and enthusiatic is sharing our tradition of cooking using various spices and combination of flavours along with a brief story. I also belive the traditions are preserved in the web world and shared to millions of people.
I live in Saint Louis, Missouri with my husband Ganesh Sankar (GS), who's been motivating and supporting me through out, nevertheless a good critic.
Everyone in this world would like their name to be carved in a stone in someway or the other. And I hope Spicytatsy fulfills our wish.