Maavadu – Pickled Baby Mangoes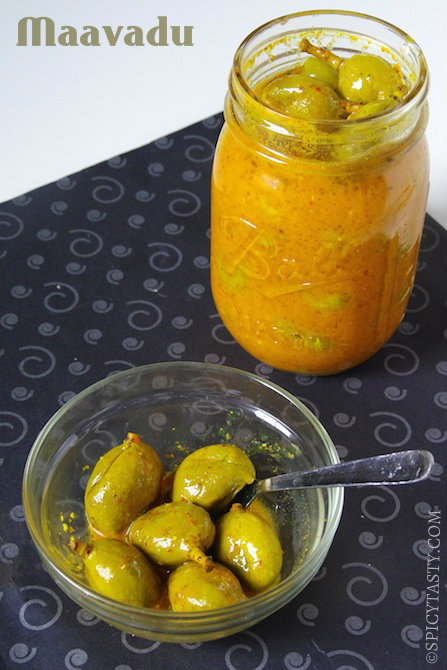 Maavadu is pickled baby mangoes, a traditional South Indian pickle. During the summer season we make this pickle and enjoy through out the year. Maavadu and curd rice are the best combination. My mom and sister usually buy a lot of these baby mangoes and make pickles every year for us. These are brought by my parents from India and am enjoying fresh pickles this year.
Ingredients:
Vadu maangai  – 1 kg (baby mangoes less than 2″ in size)
Mustard seeds – 50 gram
Long dried red chilies – 6
Turmeric powder – 4 tbsp (or whole turmeric – 3)
Sea Salt or Rock Salt – 150 g
Castor oil
Method of Preparation: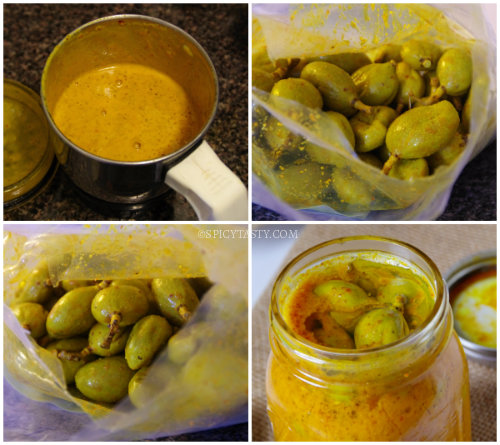 Sterilize a ceramic or glass jar in which you are going to pickle the mangoes. Wipe it with clean towel or paper towel.
Soak mustard seeds, dried chilies, crushed whole turmeric (if you are using) and rock salt in water.
Wash baby mangoes (maavadu) and pat it dry. There should be no moisture. Grind all the soaked items to a fine paste. Use the soaked water for grinding. Add a little bit of water to the jar, wash and add it to the paste.
Add mangoes to the sterilized jar along with the ground paste. Close the lid tightly and shake the jar. Make sure to shake the jar once everyday upto a week.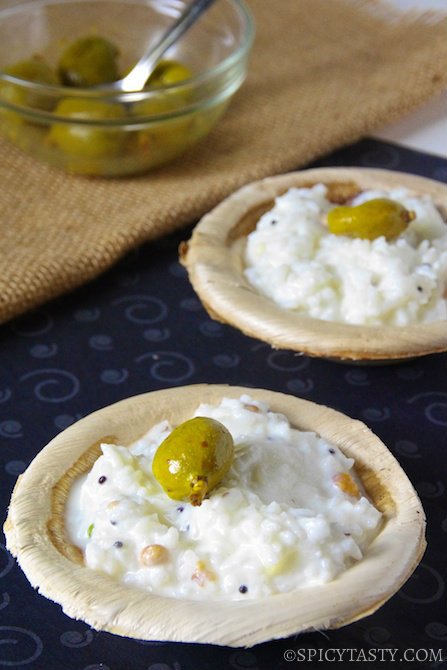 You can serve this pickle with rice and sambar/rasam or curd rice.