Strawberry Fudge
This is one of the easiest and simple fudge I've ever made. I've made this for valentines day and finally get to post this recipe. My son love this fudge, it makes a great dessert for any parties.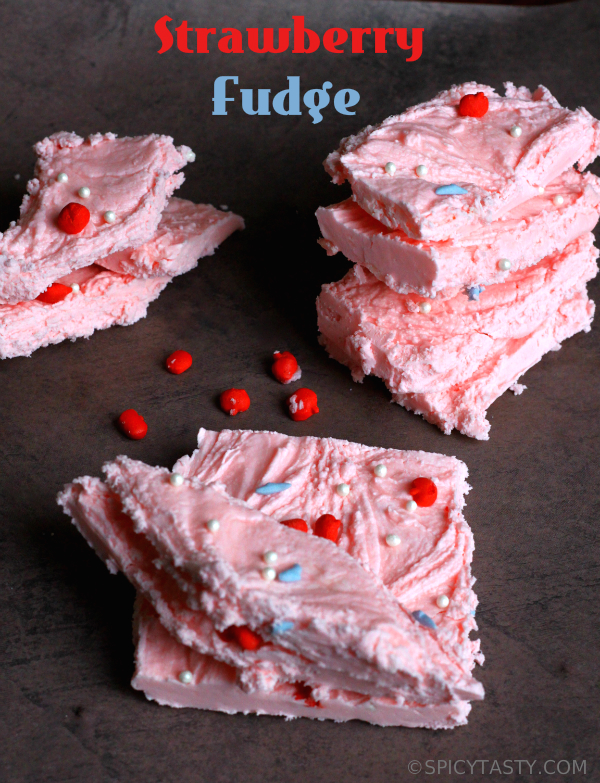 Preparation Time : 30 minutes
No Of  Servings : 5-6
Ingredients:
Strawberry Frosting : 16 oz
White Chocolate Chips : 12 oz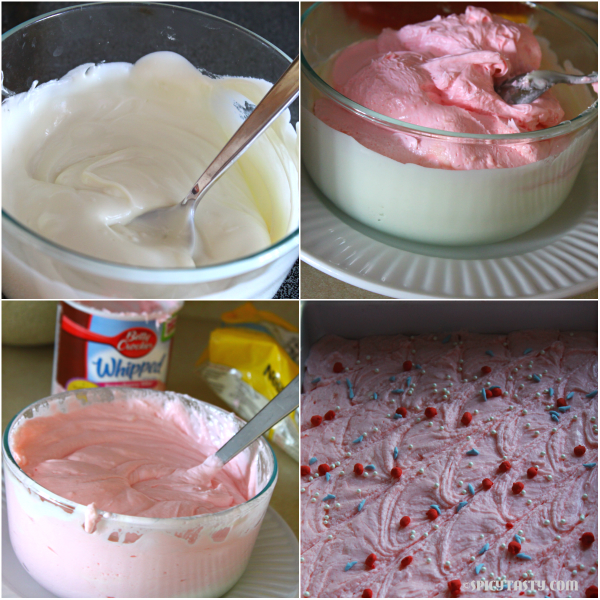 Method Of Preparation:
Melt your chocolate chips in a microwave for about a minute or 2.
Once the chips are melted stir it in your strawberry frosting evenly.
Now grease 9×9 pan with a cooking spray.
Now spread the mixture in your greased pan and put it in the fridge for 30 minutes to set completely.
After that cut into any shapes you want and serve.
You can store this fudge in an airtight container for a week or keep it in refrigerator for two weeks.