Easy Chocolate Fudge with Nuts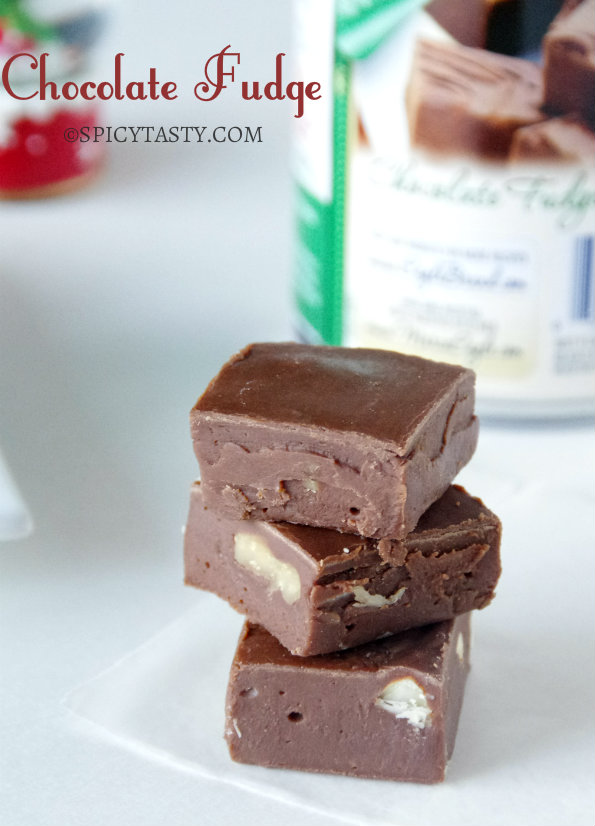 This Chocolate Fudge is easy to make and a delicious treat for your family and friends. It just takes five minutes to whip up the ingredients and then slice them up after refrigeration. I have added toasted nuts to it which adds a crunchy bite. Toasting the nuts improves the flavor and is perfect for the fudge.
Try this easy fudge recipe and surprise your friends and family. It comes so handy and perfect for Christmas gift…
Preparation time: 15 minutes
No. of servings: 35 small fudges
Ingredients:
Butter – 2 tbsp
Milk Chocolate chips – 1 and 1/2 cups
Condensed milk – 1 cup
Toasted mixed nuts – 3/4 cup (I used almonds, walnuts and pistachios)
Method of Preparation: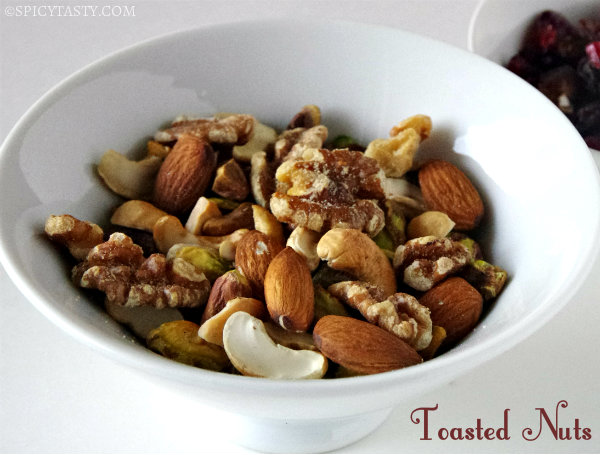 Preheat oven to 250ºF. Spread the nuts on a baking sheet and let it toast for 10 minutes until it becomes crunchy and lightly changes color.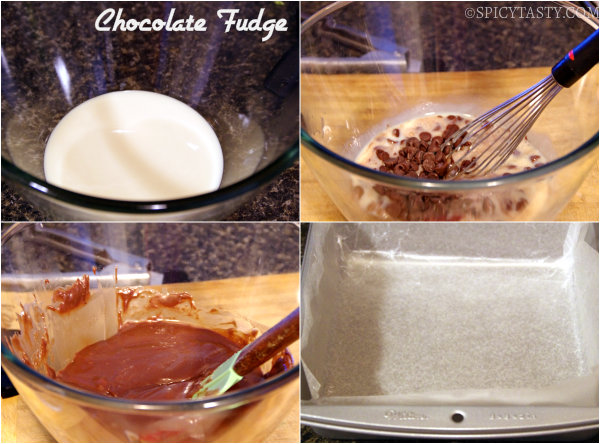 Heat butter and condensed milk in the microwave oven on high heat for 1 and 1/2 minutes to 2 minutes. Remove from oven and mix in the chocolate chips.
Keep a tray or pan ready lined with parchment paper and greased with butter.

Mix in the toasted nuts and transfer it to the pan. Let it set in the refrigerator for atleast 2 hours.
Remove from pan and cut into small or large squares. Place the squares in an airtight container and refrigerate it.
Easy Chocolate Fudge is ready.