Tuscan Herb Olive Oil and Balsamic Vinegar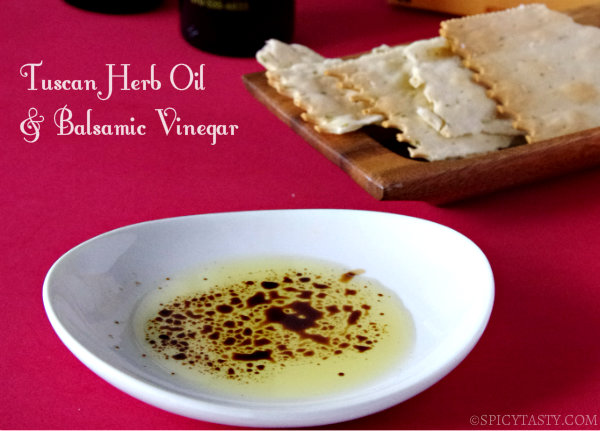 Oil and Vinegar dip, the most simple yet flavorful combination for dipping bread or crackers. I recently went to Arkansas to meet my friend Arthi (One of ST's author) and she took me to a beautiful place called Eureka Springs.There we went to the popular Thorncrown Church, a beautiful and peaceful place. On the way to Christ of the Ozarks, we stopped somewhere where I found this wonderful place called Fresh Harvest with a wide selection of Olive Oil and aged Balsamic Vinegar.
I have always wanted to buy a good bottle of Olive Oil and Balsamic Vinegar for dipping bread. And my dream came true. My friends and I were so excited to taste all kinds of oil and vinegar. I couldn't believe Balsamic Vinegar would taste so good by itself. I fell in love and bought myself a bottle of Tuscan Herb Oil and traditional aged Balsamic Vinegar. It's a good investment that I made.
You can use the Olive Oil for dipping breads, salad dressings and for sandwiches.
you can use the balsamic vinegar for salad dressing, dipping breads, pasta dishes, marinades, fruit and cheese pairing, to flavor chicken or any meat and beverages.