Maple Pecan Bread
I had Pecan bread at one of my friends' place and I have been wanting to make it ever since. I had gotten the recipe from her and I have been wanting to try this recipe. I love maple syrup on pancakes and the flavor of maple. So I just twisted this recipe a little by adding maple flavor. If you want you can also try without adding maple flavor. It will turn out delicious either way.
It came out very tasty and perfect. My husband and MIL loved it and they both keep saying it tasted just like the walnut cake they used to love from Adyar Bakery in Chennai. Try this recipe and let me know if you liked it.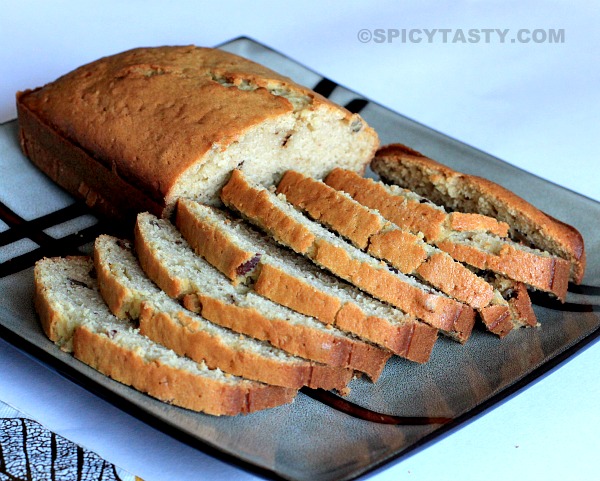 Preparation Time : 60 minutes
No Of Servings : 20
Ingredients:
All Purpose Flour : 21/4 cups
Granulated Sugar : 3/4 cup
Half and half : 1 cup
Maple Extract : 1 tsp
Vanilla Extract : 1/4 tsp
Vegetable Oil : 3 tbsp
Baking Powder : 3 tsp
Salt : 1/2 tsp
Egg : 1 large
Pecans : 1/2 cup (chopped)
Method Of Preparation: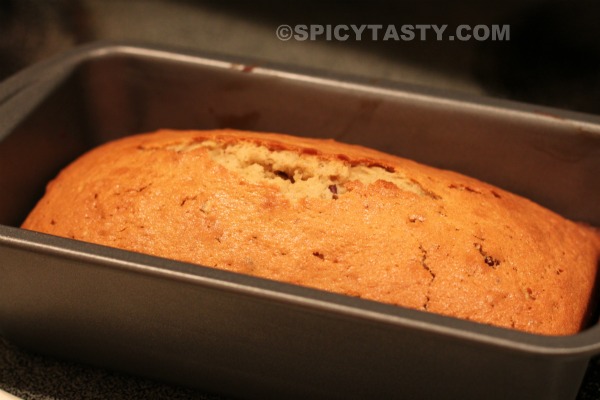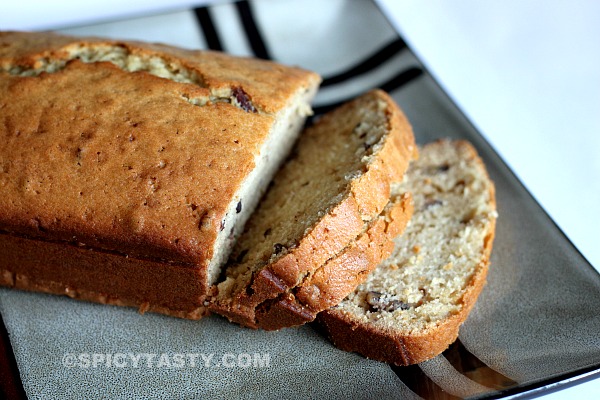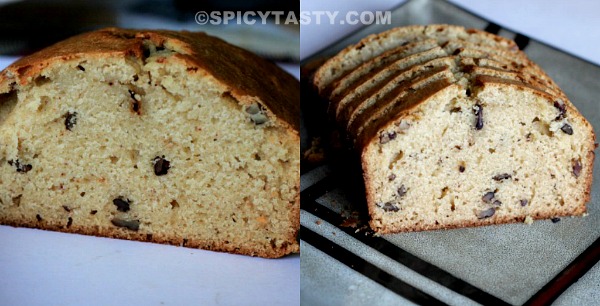 Preheat Oven to 350 degree fahrenheit.
Grease bottom of the loaf pan or parchment paper line on a 9 x 5-inch loaf pan
In a small bowl whisk egg with vegetable oil. Until well combined.
Ina separate large bowl mix all ingredients except pecans and half and half using a spatula.
Now transfer the egg mixture from step 3 into step 4.
Beat this mixture by slowly adding half and half.
After that add 1/2 cup pecan and stir until well combined.
Pour this mixture into the greased loaf pan.
Bake for 45-55 minutes or until toothpick inserted in center comes out clean.
After that let the bread cool for about 15 minutes.
Now loosen sides of loaf from pan and transfer to wire rack.
Cool completely for about 2 hours.
Wrap this bread tightly and you can store at room temperature for 4 days or refrigerate for up to a week.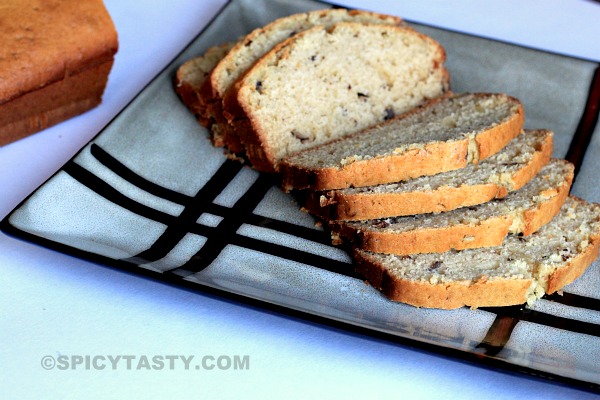 Check Out ST Giveaway