SpicyTasty Christmas Giveaway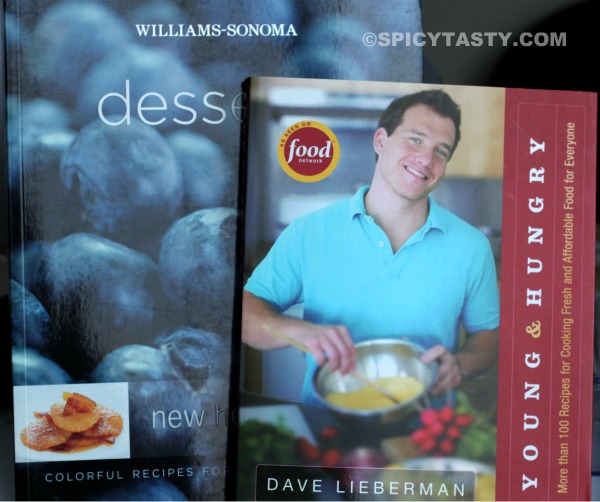 Its the holiday season wherever you are in the world! For those who celebrate Christmas, this is the biggest and brightest event of the year!
In light of this special month, we are hosting a giveaway for our lovely readers! It is going to be very easy to enter this giveaway.
You will be entered in a drawing to win some awesome Cookbooks by
"Dave Libermen's Young and Hungry: More Than 100 Recipes for Cooking Fresh and Affordable Food for Everyone" and "The William-sonoma Collections : Dessert".
Entering the giveaway is very easy. You just share this giveaway article on Facebook, Twitter, subscribe to the RSS feed and leave a comment. Each action will get you entries to the giveaway. Doing all actions will give you that many more entries.
Here is how you can enter.
Share this post on Facebook and Like SpicyTasty– 2 entries
Share this post on Twitter and follow us on Twitter – 2 entries
Write about this post on your blog – 5 entries
Leave a comment naming your favorite recipe on SpicyTasty.com – 1 entry (also mention if you shared  this post and liked our page on Facebook/Twitter/your blog and you can get all 10 entries)
That's it!
The giveaway entries will be closed on Christmas eve and winners will be announced on Dec 25!