Christmas Gingerbread Cookies
We are wishing all our readers and fans a Merry Christmas!!!
It's Christmas eve and hope everyone is excited for tomorrow. I am still waiting for the snow outside, hope Santa smiles with some snow showers tomorrow. I have a big list for Santa this year, hope he fulfill my wishes.If you would like you scan share your wishes in comments below.
This is a first time I am making Gingerbread Cookies and it came out absolutely delightful. If I may say so myself. 🙂
Making a Gingerbread Cookies is a Christmas tradition for a lot of folks. If you haven't tried it yet this is the perfect season to do so.


Preparation Time : 30 mins
Total Time : 2hrs30mins
No Of servings: 30
Ingredients:
All Purpose Flour : 2 cups
Ground Ginger : 2 tsp
Ground Cinnamon : 1 tsp
Ground Nurmeg : 1/2 tsp
Ground Cloves : 1/4 tsp
Baking soda : 1/4 tsp
Salt : a pinch
Unsalted Butter : 1 stick(room temp)
Dark Brown Sugar : 1/3 cup (packed)
Egg : 1 (large)
Unsulfured Molasses : 1/3 cup
Method Of Preparation: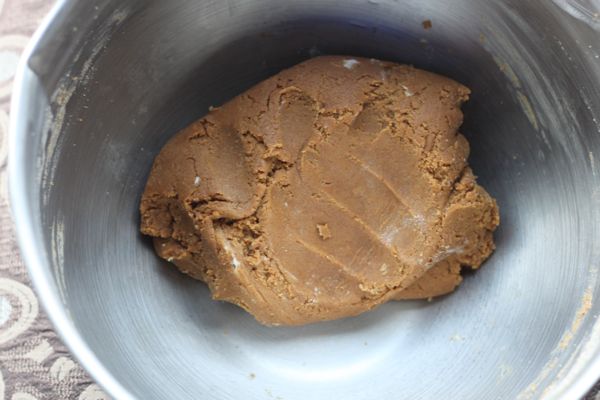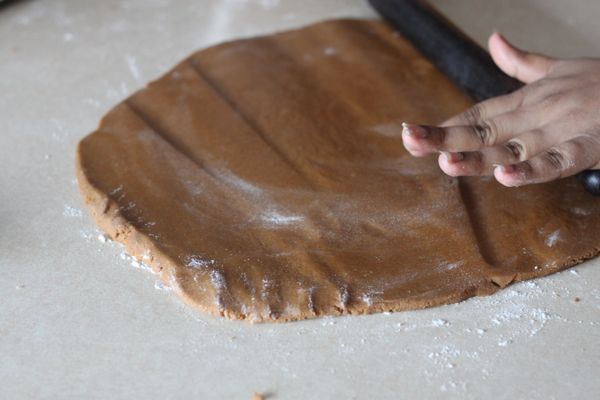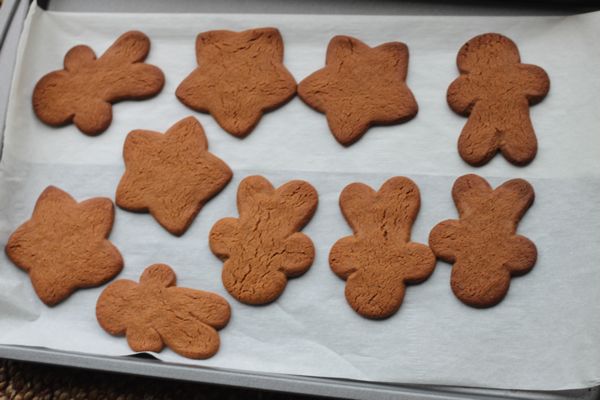 In a medium bowl, whisk together flour, spices, baking soda, and salt. Set aside.
Using an electric mixer or hand mixer, beat butter and brown sugar until smooth. And then beat in molasses and egg.
Now keep the  mixer on low, add dry ingredients; mix just until a dough forms.
Place dough on floured plastic wrap and pat into an 8-inch square. Wrap well and refrigerate until firm for about 1 to 2 hours.
Now Preheat the oven to 350 degrees.
Divide the dough into half.
Now with one half of the dough place it on floured parchment or waxed paper roll out 1/8 inch thick, turning, lifting, and flouring dough (and rolling pin) as needed.
Freeze dough (on paper) until firm, about 20 minutes.
Loosen dough from paper. Cut out shapes, and transfer to baking sheets.
Bake until firm and edges just begin to darken, 10 to 18 minutes, depending on size. Cool completely on baking sheets.
After that decorate using Royal icing.
You can mix any food color with the royal icing and decorate on your own creativity.