Rice Porridge – Puzhungal Arisi Kanji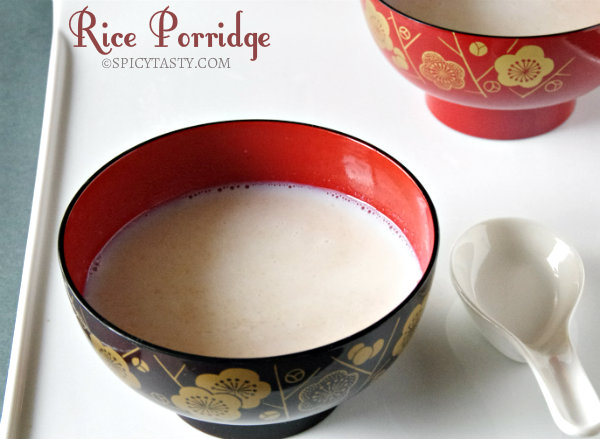 Parboiled Rice Porridge called Puzhungal Arisi Kanji in tamil is a healthy and delicious porridge which is perfect for both adults and kids. This is generally served when people fall sick. It is easy to digest, good for health and easy to make. Parboiled rice is used for making this dish. If you like it savory, you can substitute sugar and milk with buttermilk and salt. It is also perfect if you are diabetic.
I always have the rice powder handy so that I can make this porridge for a quick breakfast or if I am sick. You can also add palm sugar or honey to this porridge.
Preparation time: 10 minutes
Cooking time: 15 minutes
No. of servings: 2
Ingredients:
For Porridge:
Parboiled rice powder – 4 tbsp
Milk – 1 cup
Sugar – 2 to 3 tsp
Method of Preparation: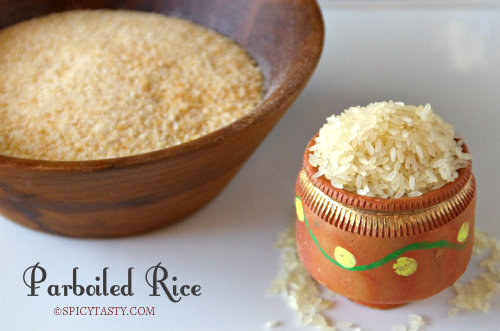 Dry roast parboiled rice until it turns golden brown. Let it cool and grind it into a coarse powder. You can store this powder in an airtight container for a long time at room temperature or even refrigerate it which increases the shelf life.

Heat 2 cups of water and add 4 tbsp of the ground rice powder. Let it boil over medium heat until the rice is cooked. Stir in between. It may take 10 to 15 minutes.
Add milk and let it boil. Remove from heat and sugar. Mix well and serve hot.
You can add buttermilk with a salt to the porridge if you like it savory. This is a perfect drink for kids as well as for adults.