Deepavali Legiyum
HAPPY DIWALI TO ALL OUR READERS…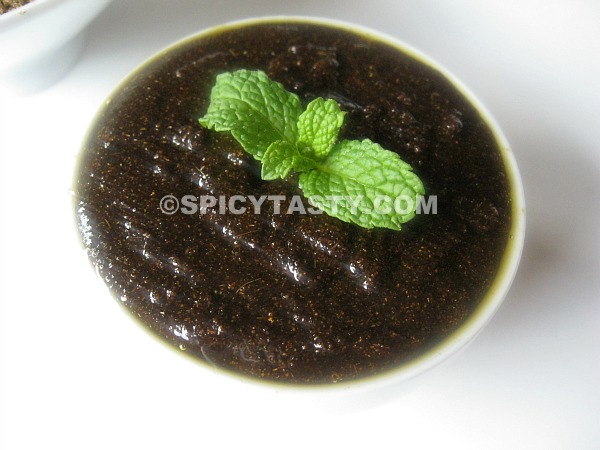 Deepavali Legiyum is a home made herbal medicine for indigestion. During Diwali we eat a lot of sweets and snacks and other junk food or oily food which may lead to indigestion. Deepavali Legiyam or Deepavali Marundhu helps to promote digestion with its essential components. There are different versions of this legiyum and this one is my mom's recipe and we all love it. All the ingredients used in this legiyum will be available in any local Ayurvedic medicine store (naatu marundhu kadai) in India. Here in the U.S. you may get most of these ingredients from Whole Food Market. You can skip one or two ingredients if it is not available. Make this at home and have a wonderful and safe Diwali.
Preparation time: 30 minutes
Makes 1/4 cup of Legiyum
Spice level: 3.5 out of 5
Ingredients:
Broken or powdered jaggery – 2 tbsp
Ground herbal powder – 1/2 cup
Ghee or clarified butter – 2 to 3 tbsp
Sesame oil – 2 tbsp
For Herbal Powder:
Omam (Ajwain seeds) – 25 gram
Black pepper corn – 25 gram
Cumin seeds – 25 gram
one small nutmeg (Jaadhikkai -1)
Kadukkai – 1
Mace (Jadipathri) – 10 gram
Cardamom – 10 pods
Cloves – 15 count
Turmeric powder – 3/4 tbsp
Sukku (dry ginger) – 25 gram
Kandathippili (dried long pepper) – 10 gram
Arisithippili – 20 gram
Poppy seeds – 25 gram
Athimadhuram (Liquorice) – 10 gram
Sitharathai (Alpina Galanga or Thai ginger) – 25 gram
Method of Preparation:
Preparation of Herbal Powder:
Break dry ginger (sukku), nutmeg (jaadhikkai), kandathipili, athimadhuram and sitharathai to pieces.
Slightly dry roast all the broken pieces and transfer it to a plate. Everything should become hot. Do not over roast. This is batch 1.
Similarly dry roast the rest of the ingredients for herbal powder except turmeric powder. This is batch 2.
Grind batch 1 and 2 separately to a fine powder.
Now combine them and grind it again.
Sift the ground powder and transfer the residue to the mixer grinder and grind it again to a fine powder.
Repeat this process until you get a maximum amount of the herbal powder.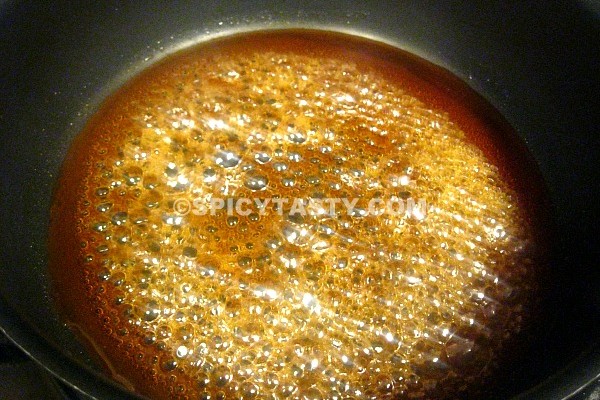 Preparation of Legiyum:
Heat jaggery with 4 tbsp of water in a pan or kadai
Once the jaggery is melted, filter the liquid to get rid off dirt.
Add the filtered jaggery syrup o the same pan and let it boil.
Add 1/2 cup of herbal powder and mix well.
Add ghee and sesame oil and make a thick paste. Everything will come together in a minute or two.
Remove from heat when it is a bit loose.
Let it cool and serve a small marble size legiyum after lunch or dinner.
Helps your digestion.