Seven Cup Cake / 7 Cup Cake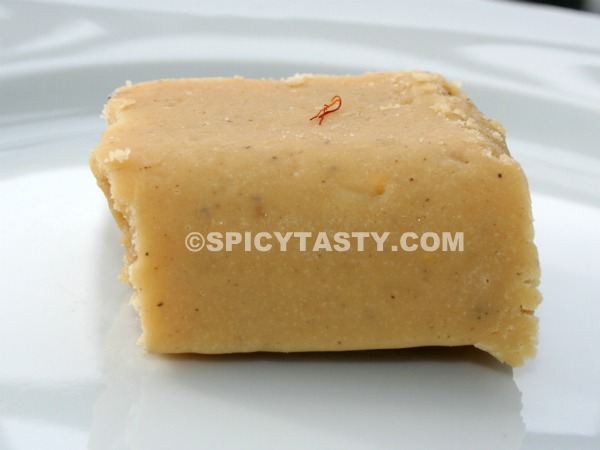 I was thinking about some easy recipes and I got idea of making this seven cup cake recipe. One of friends told about this sweet. When someone needs to make something real fast this is the recipe. It is really easy to make yet very tasty.
Time of Preparation : 30 to 40 minutes
No of Pieces : 16 to 20
Ingredients:
Besan flour / Chickpea flour – 1 cup
Coconut (grated) – 1 cup
Sugar – 3 cups
Milk – 1 cup
Ghee – 1 cup
Method of Preparation:
Mix all the ingredients in a vessel.
Heat a nonstick pan and transfer the mixture and stir it.
Stir it in a low to medium flame continuously till it leaves the sides of the pan.
Grease a tray with butter or ghee and transfer the mixture.
After 10 to 15 minutes, cut to pieces when it is still hot.
Let it cool and remove the pieces.
Note:
The actual recipe is, we have to add 3 cups of sugar. But those who like to have less sugar, 2 1/2 cups of sugar is enough.