Simple Fish Fry
This is one of the simplest and easy to make tasty fish fry. It will take only a short time to prepare. I've learnt this recipe from one of my good friends Neeru. It tastes crunchy and delightful with the addition of bread crumbs. You can use any type fish for this fry.
Spice level : 3 out of 5
No of servings : 3-4
Preparation Time : 1 hour 30 minutes (1 hour for marinating)
Ingredients:
Fish : 500 gm ( any fish, I've used tilapia)
Breadcrumbs : 1 cup
Turmeric powder : 1/4 tsp
Red chili powder : 2 tbsp
Salt : according to taste
Ginger and Garlic Paste : 1/2 tbsp
Fish masala powder : 2 tbsp (instead of red chili powder and ginger & garlic paste)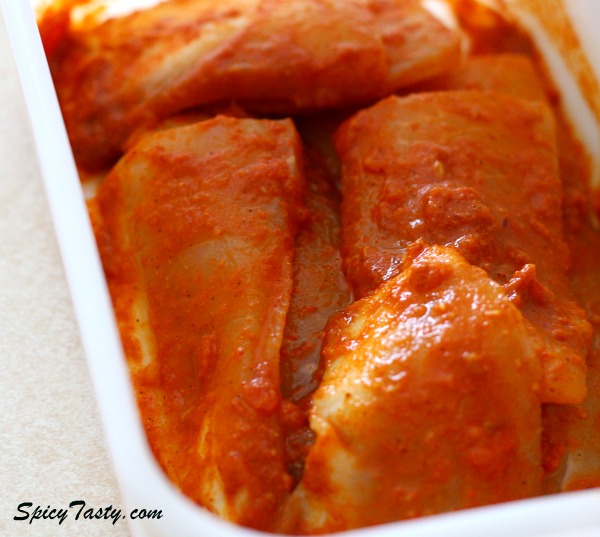 Method Of Preparation:
Wash and clean the fish.
Marinate them with red chili powder, turmeric powder, salt and ginger & garlic paste for an hour and so. (you can vary the marinating time based on your convenience)
After that just roll the fish in bread crumbs one by one and deep/shallow fry them till it becomes golden brown on both sides.