Mango Pickle – Mango Thokku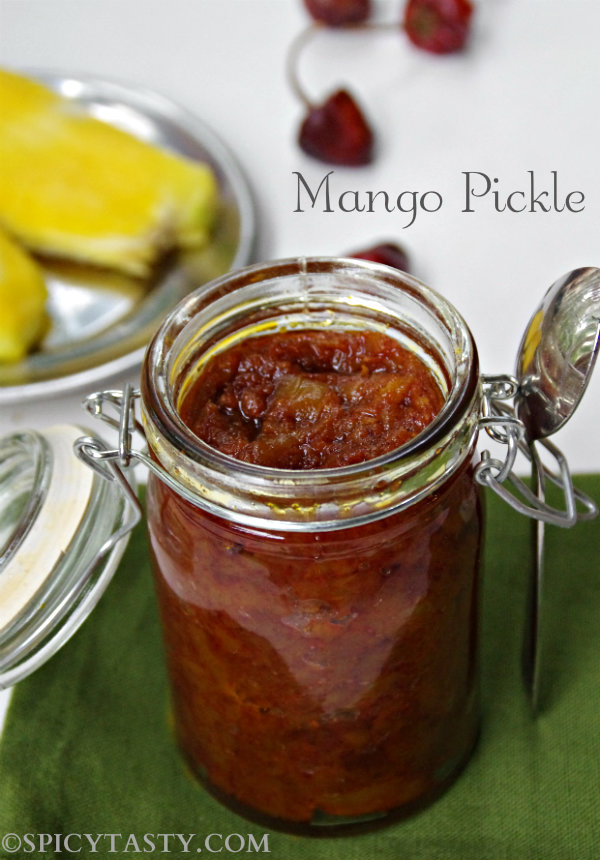 Mango Pickle is the most common Indian pickle. There are varieties of mango pickle available commercially which are prepared from different types of mangoes. Today I am sharing the recipe for Mango Thokku which is from South India. For this recipe you need mangoes that are raw and hard which gives a tangy taste to the pickle.It is very easy to make this pickle. It is fresh and contains less sodium compared to the store bought ones. Enjoy this homemade pickle with rice or roti.
Ingredients:
Raw green mango – 2 (grated or thinly sliced)
Vegetable oil(or any cooking oil) – 2 tbsp
Gingelly or sesame oil – 1/4 cup
Fenugreek seeds or methi seeds – 1 tsp
Dried red chilies – 13
Turmeric powder – 1/2 tsp
Salt to taste'
Method of Preparation: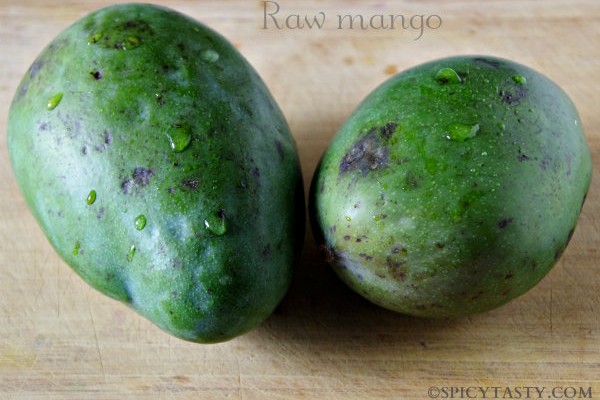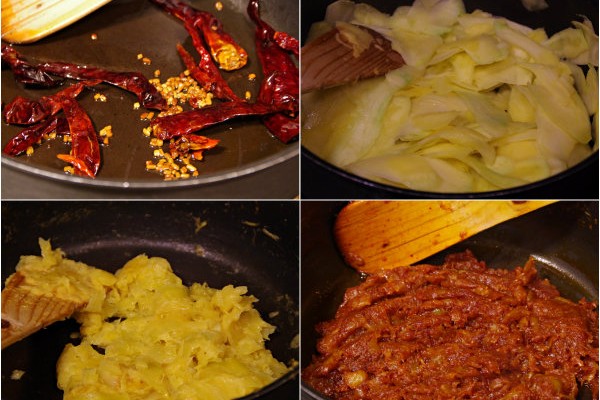 Peel the skin and grate mangoes into thin slices or you can even shred it.
Heat a tsp of oil in a pan and add fenugreek seeds followed by dried chilies. Saute until chilies start turning dark.
Remove from heat and let it cool. Grind it to a fine powder. This is the spice powder.
Heat 2 tbsp of vegetable oil in a pan and add sliced mangoes and saute until it shrinks.
Add salt and turmeric powder and saute for a couple of minutes.
Reduce the heat and add the ground powder little by little adjusting to your spice level. Note that the spice of the pickle decreases after a few days. So always adding a little more spice powder than your spice level is recommended.
Add half of the gingelly oil and let everything come together and then add the rest of the oil.
Keep stirring until the raw smell of spices are gone and pickle is soft and cooked.
Remove from heat and let it cool. Store it in a tight glass jar. Refrigerate it for longer shelf life.
 Note: