Christmas Sugar Cookies
Wish you all a Merry Christmas!!! Sugar cookies are easy to make and is the highlight of Christmas. Try this cutout sugar cookies at home and use your imagination and decorate the cookies with your family. You can also check the recipe for Royal Icing which is used for icing the cookies.
Preparation time: 45 minutes (resting time: 10 hours)
No. of servings: 12 pieces
Ingredients:
Unsalted butter – 1 cup (2 sticks)
Sugar – 1 cup
One large egg
Vanilla extract – 1 tsp
Lemon extract- few drops
All purpose flour – 3 cups (375 gram)
Salt – 1/2 tsp
Method of Preparation: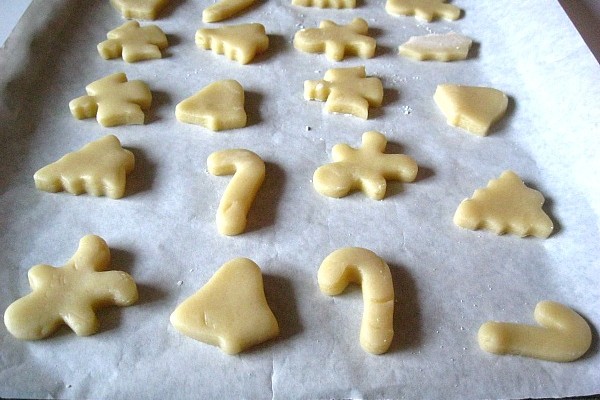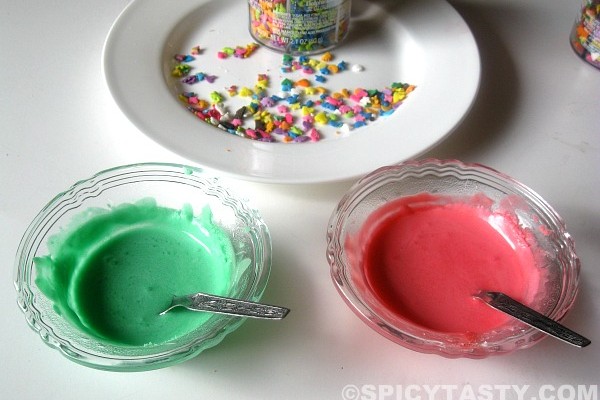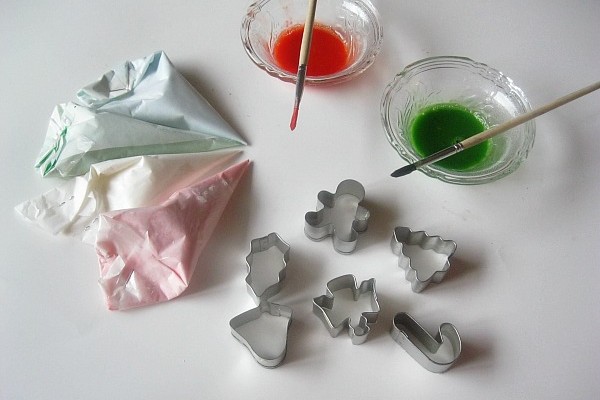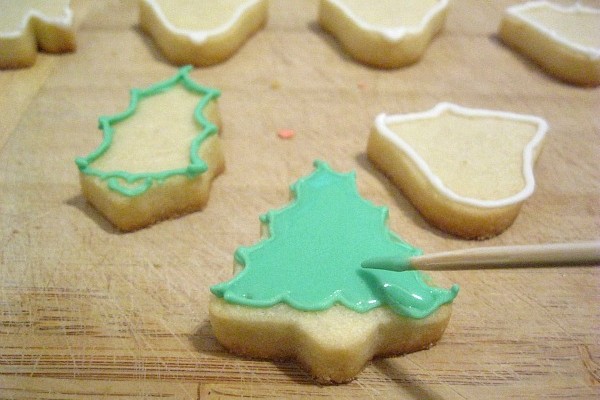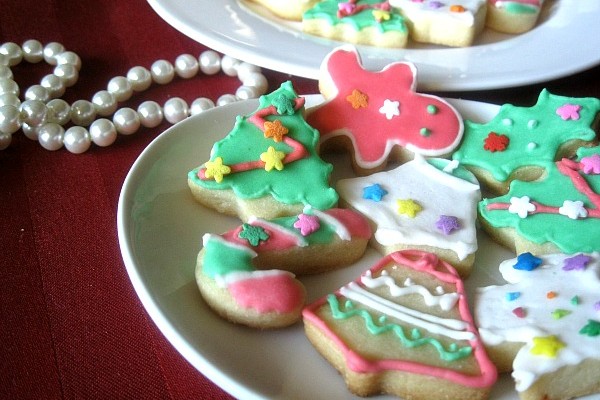 Cream butter in a mixing bowl using an electric mixer or a hand mixer.
Add sugar and beat until creamy and fluffy.
Beat in the egg,vanilla and lemon juice until mixed. You can substitute lemon extract with almond extract or any of your favorite flavor.
Add flour in 3 batches and mix in low to medium speed until incorporated. Do not over mix since it forms gluten.
Make a ball with the dough and flatten it and wrap it in a parchment paper and refrigerate it for an hour or until firm.
Remove the dough and roll it out to 1/4 to 1/2  inch thickness and refrigerate it again for 15 to 20 minutes.
Cut it to your desired shape using a cookie cutter and place it on a baking sheet lined with parchment paper.
Freeze the cut cookies for 10 mins and preheat oven to 350° F (175° C).
Bake cookies for 10 to 12 mins or until the edges are brown.
Remove from oven and cool it in the baking sheet for 10 minutes and then place it on a wire rack and let it cool before icing.
Store it in an air tight container.
Decorating the cookies:

You can use Royal Icing for decorating your cookies. Take a few in different cups and add a few drops of desired color to each and mix well. You can use parchment paper cones or ready made cones for different color icing.

Piping: Pipe a border around the edge of a cookie and let it dry. You can pipe the border with same color as flooding or use a white icing for piping. Let it dry for about half an hour before flooding.

Flooding: Use a small spoon or a skewer for flooding the cookies. Let it dry and then store it in an air tight lining with parchment paper for every layer.

Also check  Royal Icing for the recipe and other information.