Paneer Butter Masala
Paneer Butter Masala is one of the most popular vegetarian curries in Indian cuisine. Paneer (Indian cottage cheese cubes)  is dunked in a rich and creamy tomato gravy and served along with roti (Indian breads) or Flavored rice. It is one of the commonly found item in a restaurant menu.
I am presenting a restaurant style Paneer Butter Masala with step by step instructions. This has always been a crowd pleaser. Tomato paste is the key in this recipe. I have tried using freshly made tomato puree but for some reason the sour taste in the canned tomato paste gives this dish a unique flavor. So please try to use tomato paste to achieve the right taste. Enjoy this dish and let me know your comments.
Cooking time: 45 minutes
No. of servings: 4 to 5
Spice level: 2.5 out of 5
Ingredients:
Fried paneer – 250 g (or 8 oz)
One big onion chopped
Tomato paste – one 6oz can (170 grams)
Ginger garlic paste – 1 tbsp
Red chilli powder – 1 tsp
Coriander powder – 2 tsp
Turmeric powder – 1/4 tsp
Garam masala – 1/2 tsp
Kasoori methi (dried fenugreek leaves) – 1 tsp
Oil – 1 tsp
Butter – 1 tbsp
One small bay leaf
Shahi jeera or black cumin seeds – 1/2 tsp
Cardamom – 1
cinamom stick – 1″
Fresh cream – 1 cup
Salt to taste
Method of Preparation:
Heat oil in a pan and saute onions until translucent. Remove from heat and let it cool. Grind it to a fine paste. Heat a tbsp of butter and add bay leaf, shahi jeera, cinnamon stick and cardamom. Add ground onion paste.
Add ginger garlic paste and saute for 3 minutes over medium heat. Add chili powder, coriander powder, garam masala, salt and turmeric powder. Stir everything together and let it cook for 5 minutes.
Add half of the tomato paste from the can, mix well. Add the rest of the paste  little at a time, check for the right amount of sour taste and add more. I added a little more than 3/4 th can of tomato paste.
Cook this mixture until the the raw smell of the spice and tomato disappears. It takes about 10 to 15 minutes.
In between, if you are using fresh paneer, fry them in a tsp of oil and add it to a cup of warm water and let it sit for 3 to 4 minutes. Then strain it. You can also use frozen fried paneer.

Add heavy cream to the onion tomato gravy and bring it to a boil. Finally add fried paneer, crushed kasoori methi and a cup of water or more if required. Let it cook for 5 to 8 minutes and turn off the stove.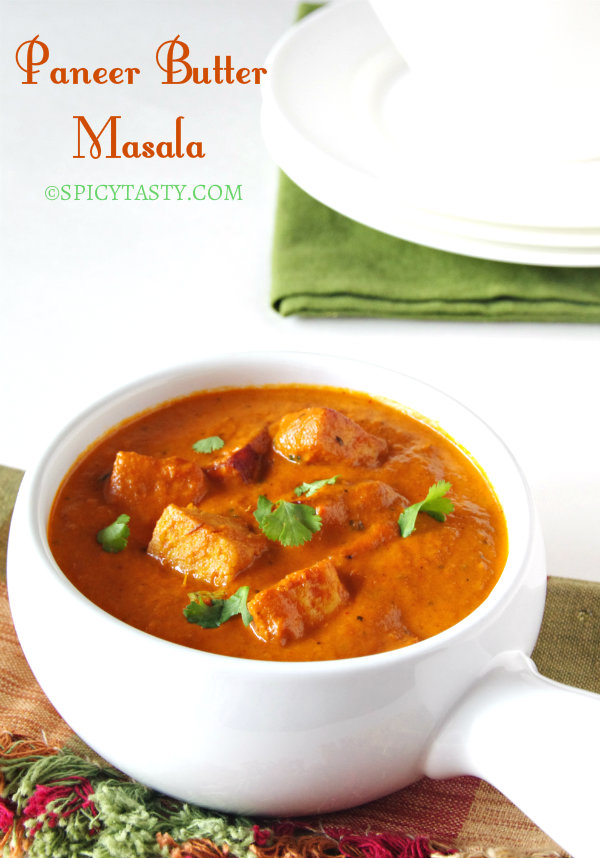 🙂 Serve hot with Roti or Basmati rice.