Avarakkai Paruppu Usili – Lentil Fry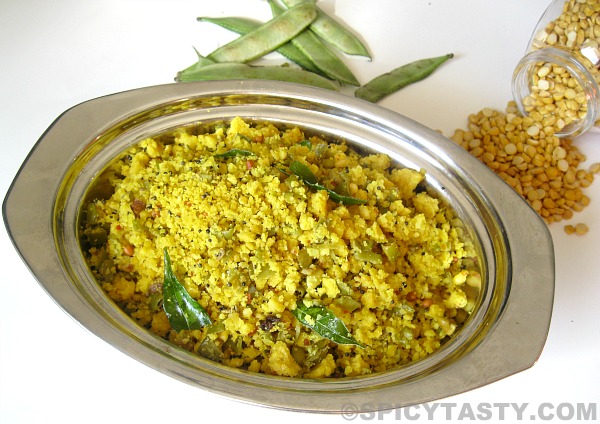 Paruppu Usili is a South Indian dish prepared by steaming lentils and cooking along with vegetables such as beans, cluster beans, broad beans, cabbage. This is one of the favorite dishes that my mom makes. I like it even without the vegetables. It is so simple to make. You can serve it as a side along with white rice and rasam or sambar. Try and let me know how you like it. Here you go…
Preparation time: 40 mins
No. of servings: 4
Spice level: 2.5 out of 5
Ingredients:
Avarakkai or broad beans – 10 to 15
Toor dal (split pigeon peas) – 1/3 cup
Channa dal (Split bengal gram) – 1/3 cup
Dry red chili – 2
Garlic cloves – 2 (optional)
Turmeric powder – 1/2 tsp
Salt
Asafoetida
Cooking spray or oil
For seasoning:
Oil – 1 tsp
Mustard seeds – 1 tsp
Urad dal – 1 tsp
Few curry leaves
Method of Preparation: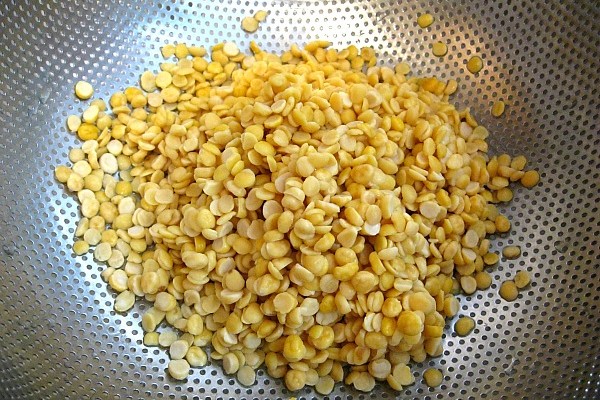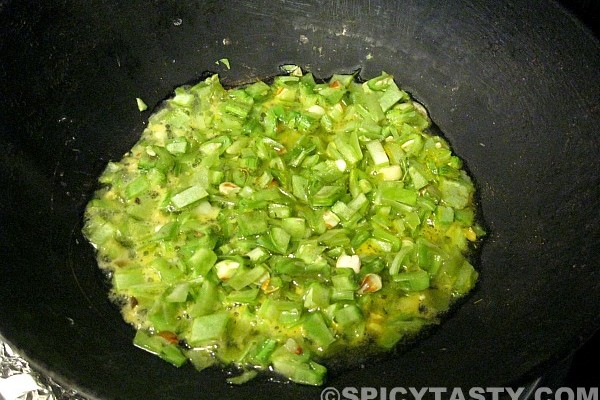 Soak channa dal and toor dal for an hour or in hot water for 20 minutes.
Remove the ends and cut beans to small pieces and add it to a small pan or kadai.
Add a little water, 1/4 tsp of turmeric powder and a little salt. Cover and cook over medium heat till it becomes tender.
Drain the dal completely and set it aside for sometime.
Grind it along with dry chilies, 1/4 tsp of turmeric powder little salt, a pinch of asafoetida and garlic.
Make small balls, flatten it and steam cook in idli plates for 10 to 12 minutes.
Remove from pan. Crumble it when it is hot.
Heat oil in the same pan and add mustard seeds. When it splutters, add urad dal and curry leaves.
When urad dal becomes golden brown, add the cooked vegetable and the crumbled dal.
Mix well and toss for a few seconds. Turn off the stove.