Pesarattu – Healthy Mung Bean Crepe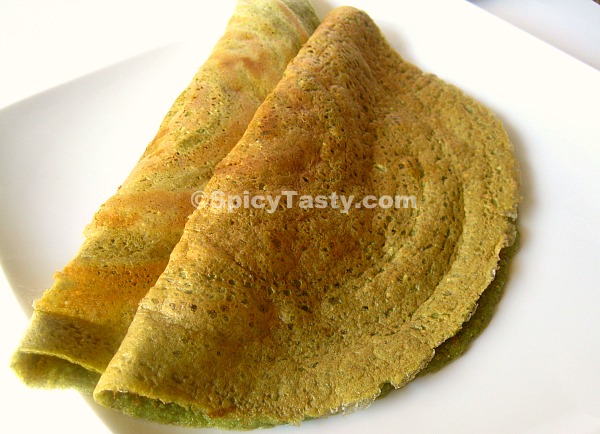 Pesarattu is a type of dosa or crepe from the state of Andhra Pradesh, India. It has moong dal (muzhu pasipayaru), green chilies, ginger and salt. It is a protein packed and fiber packed dish and is suitable for the 28 Day Weight Loss and Detox Program. You can serve these crepes or dosa with chutney or Idli podi (spicy lentil powder).
Ingredients:
Whole green moong dal or green gram – 2 cups
Grated ginger – 2 tbsp
Green chilies – 3 to 4 (adjust to spice level)
Salt to taste
Oil or cooking spray
Method of Preparation: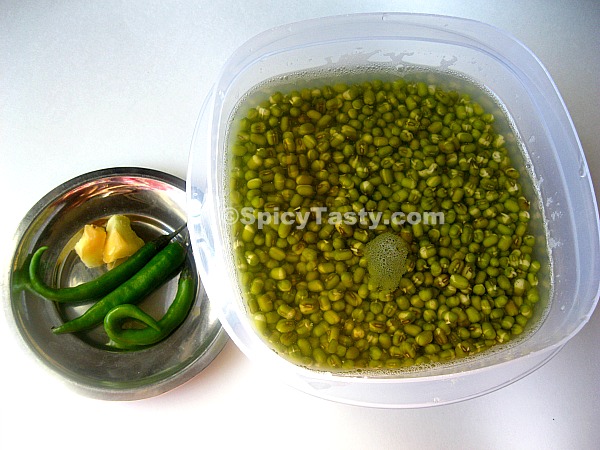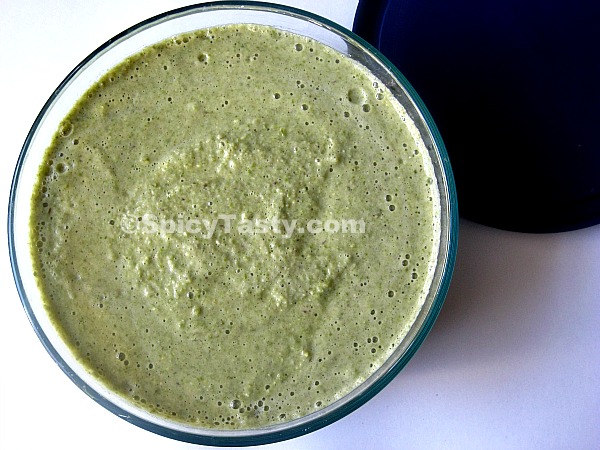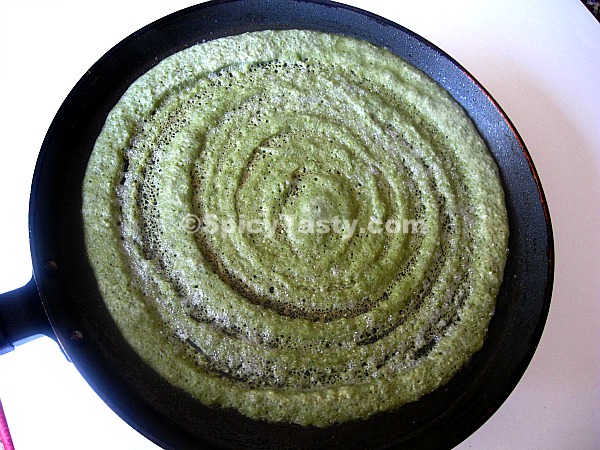 Wash and soak whole moong dal in water overnight.
Next day, drain the excess water and reserve the drained water.
Grind it along with ginger, green chilies and salt to a fine batter (like the consistency of dosa batter). You can grind it in your Indian mixer grinder or food processor.
But remember this batter will not be creamy and sticky. It will be fluffy and light.
You can immediately use the batter as soon as it is ground.
In a non stick or iron griddle, pour a laddle full of batter and spread it into a round shape dosa or crepe. Spray or add a little oil.
When it becomes golden brown, turn and cook the other side for 3 to 4 minutes.
Pesarattu is ready.
Pesarattu is also served with upma filled inside the dosa and served with chutney and 
sambar
.