Paruppu Thuvaiyal (Spicy Lentil dip)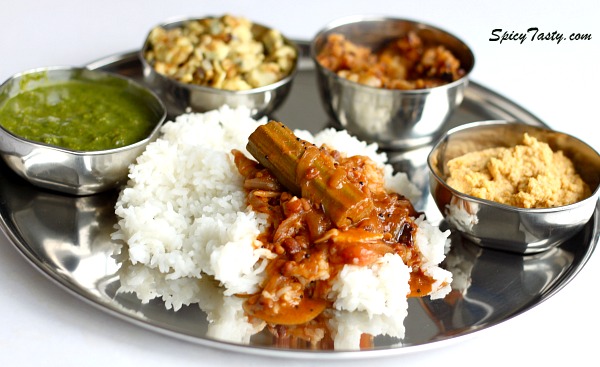 ST Authors Meet up – Day 1
After a very long time, we (Shriya, Nithu and I) get to spend some quality time together  for a week. Wow!! We are really excited… Nithu and I are here sharing the beautiful motherhood moments of Shriya's life. It's nice to recollect and cherish our good old memories which will forever remain fresh. Apart from all these, we are very much thrilled and happy to cook and eat our meal together in one kitchen. Our plan is to cook our favorite and specialty dishes every day and share it with you along with our stories.
Today we prepared paruppu thuvaiyal, a dip made of pigeon pea which is a delight when served with white rice and Vathakuzhambu. Paruppu thuvaiyal and vathakuzhambu is a wonderful combo and it's my favorite from childhood. We also made potato fry, spinach milagootal and scrambled egg. We enjoyed our meal together and here I am sharing the recipe for Paruppu thuvayal.
Preparation time: 15 minutes
Spice level: 1
No of Servings: 4 to 5
Ingredients:
Toor dal (Pigeon pea) : 1/2 cup
Red chillies : 2
Garlic : 3 cloves
Shredded Coconut : 3 tbsp
Salt : to taste
Oil : 1 tsp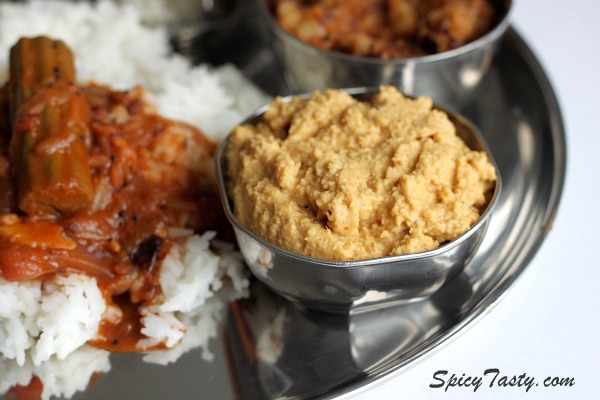 Method of Preparation:
Heat oil in a pan and fry the toor dal till it turns golden brown.
Fry the red chillies and toss the garlic with little oil.
Grind them along with the coconut and salt to coarse paste.
Serve it with rice and vathakuzhambu.