Most Recent Articles

Fettuccine Alfredo is one of my favorite Italian dished. Whenever we go to Olive Garden or any other Italian restaurant this is one of the dishes I order often – sometimes with shrimp and other times with chicken. I love the rich & creamy flavor of the Alfredo sauce . I've always wanted to make this at home. Recently I was watching Food network and I saw this recipe. I didn't expect it to be this simple. So I decided...
Read More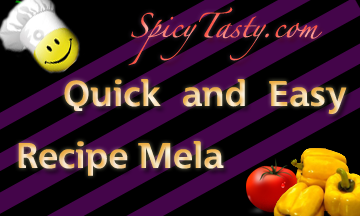 We are glad to announce SpicyTasty's "Quick and Easy Recipe Mela" for this summer… Have you ever been tired of doing all your house work or your office work and then come back to your kitchen and wonder what to cook for dinner? Have you ever thought that I wish today I can cook something nice and quick and watch my favorite movie or a serial or spend sometime with your kids? Have you ever felt that I wish...
Read More
Butter cookies are delicious and simple to make. It's one of my all time favorite snack and now I get to make them on my own and enjoy it. You can prepare the dough and shape them however you like. Today I have rolled them and cut it into round shape cookies and topped it with strawberry jam. You can top it with any of your favorite jam or glazing or cream. Perfectly baked cookies have crispy edges and...
Read More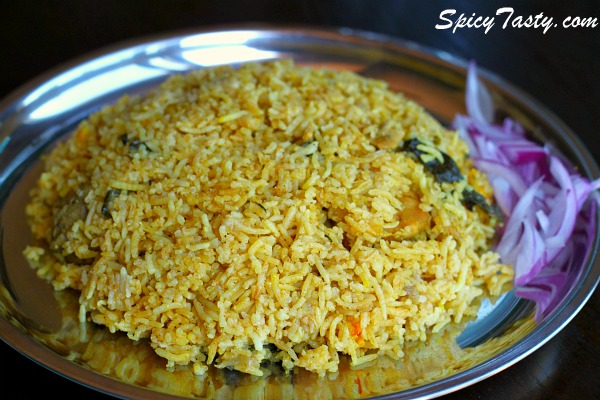 If you from the Dindugal area in Tamilnadu, this biriyani needs no introduction. If you are in Chennai or visited Chennai you would have noticed a new chain of restaurants too. For those new to this name, here is a little background on Dindugal Thalappakatti biriyani. The Thalappakatti Biriyani Hotel's roots can be traced all the way back to 1957 . Founded by Mr. Nagasamy Naidu under the name Anandha Vilas Biriyani Hotel in Dindigul. He always wore a turban...
Read More
Amazon has Lodge Logic L10SK3 12-Inch Pre-Seasoned Skillet for $15.79 which is eligible for free super saver shipping. This item has a 4.5 star rating. Product Features: Pre-seasoned heavy cast-iron skillet Superior heat retention and even cooking Two handles for heavy lifting 12 inches in diameter, 2 inches deep Heirloom pan for kitchen or...
Read More
It's been almost a month I've posted any recipes.  I've had my baby boy on march 30th and he totally changed my life into a beautiful dreamland. He is keeping me busy 24/7. So I couldn't find time to post any recipes. Thanks to Nithu and Arthi for keeping us entertained with their delicious concoctions. Aatukal Paya (Goat leg curry) is one of the Non-Vegetarian delicacies of South Indian. Most people have a love or hate relationship with this...
Read More
Amazon has this Circulon Contempo Hard Anodized Nonstick 8-Inch and 10-Inch Skillets Twin Pack for $26.99 and is eligible for Free Super Saver Shipping. Product Features: Size: 8 & 10 Inch Professional heavy guage hard anodized construction TOTAL NONSTICK system features High-Low wave technology Advanced nonstick inside and outside of cookware Contemporary, stylish double riveted stainless steel with silicone...
Read More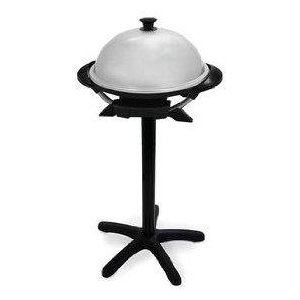 Amazon has this George Foreman GGR200RDDS Round Indoor/Outdoor Electric Grill for $58.98. You can start your grilling adventure with this wonderful 4.5 star rating grill. Product Features: Indoor/outdoor electric barbeque with 200-square-inch cooking surface Adjustable temperature; center channel drains fat into large grease tray Nonstick coating for effortless food release; use on or off the stand Cool-touch handles; high-domed lid; immersible grill with probe removed Measures approximately 18 by 20 by 39 inches; 1-year limited...
Read More
Pitlai is a traditional South Indian dish. It is nothing but another type of lentil soup with a few variation in the method of preparation. This is a combination of a sambar and kootu. Bitter gourd pitlai is a famous dish and you can substitute bitter gourd with any other vegetable. Today I have used tomatillos. I have never used it before and was under the consumption that it will be like tomatoes. But today I learnt that just the outer...
Read More
Souffle is a light and fluffy baked dish consisting of stiffly beaten egg whites and other ingredients along with egg yolks. It can be a main dish or a dessert.  The beaten egg whites makes it puffy and lift up. Today I am sharing the recipe for Spinach and Artichoke Souffle. This is one of my all time favorite dish inspired by Panera Bread Company, a chain of bakery-cafe. Whenever I take a bite, I have always wondered how...
Read More